On the night of March 11, Pasquale made a very ominous, yet vague, post on Twitter, causing many to wonder the fates of his upcoming events, including Beyond Wonderland in Southern California and EDC in Las Vegas.
This post has definitely left everyone in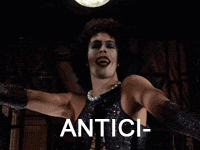 Causing further worries, the Governor of California, Gavin Newsome, has issued a ban on gatherings and events that have more than 250 people. Newsome explains that these events should be postponed or cancelled and those in smaller events should stay six feet away from each other.
https://www.businessinsider.com/california-bans-gatherings-250-prevent-coronavirus-six-foot-spacing-rule-2020-3
Now it's a waiting game, to see what Pasquale will be doing. Beyond Wonderland is scheduled for Mar 20-21 while EDC Las Vegas is scheduled for May 15-17.
If EDC does happen, make sure to join the Gay Almanac meet-up and group photo. Check out our Facebook event here!
And to connect with other ravers and circuit queens out there, who are wondering about all the events coming up this year, come join The Gay Rave and Circuit Almanac Facebook group!